Ch. Ierne's Aine Ni Fear Mor
"Aine"

in memoriam
June 15, 2001 - July 12, 2012

Sire: DC Nutstown Fear Mor Of St Doulaghs, SC CGC TDI
Dam: Ch. Torian's Moonshadow Ni Ierne (Mercedes)

Link to health testing:
http://www.offa.org/display.html?appnum=1487143#animal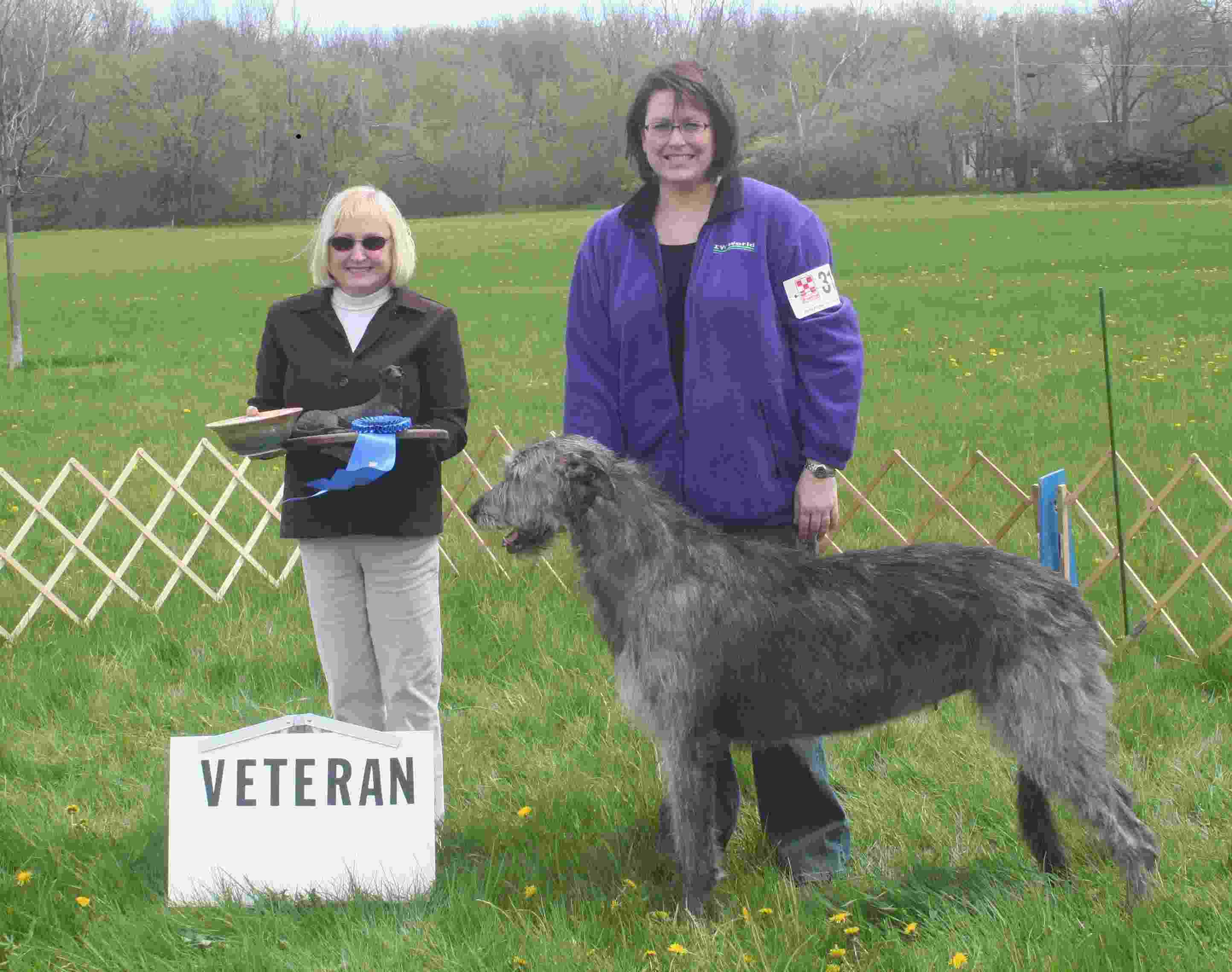 Aine was co-bred by myself and Victoria Cook... she is co-owned by with me by Maureen McCreery. She is the Mother of Sorcha and is shown here going Best Veteran at the GLIWA match in 2008 at seven years of age. Aine recently passed away this June at 11 years and 3 weeks of age. She is being shown here by her co-owner and the co-breeder of Sorcha and Stella, Maureen McCreery.